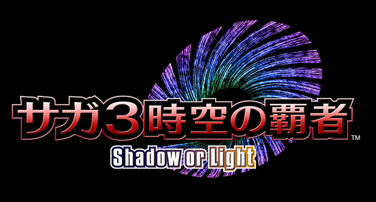 SaGa 3: Jikuu no Hasha: Shadow or Light (サガ3時空の覇者 SHADOW OR LIGHT, SaGa3: The Ruler of Time and Space: Shadow or Light) is a role-playing game released in 2010 for the Nintendo DS exclusively in Japan. The game is a remake of Final Fantasy Legend III, featuring full 3D cel-shaded graphics, all new artwork by Gen Kobayashi and an arranged soundtrack by Kenji Ito.
This game was never released stateside, but it later received a fan-translation by Cain and Easton West [1].
Ad blocker interference detected!
Wikia is a free-to-use site that makes money from advertising. We have a modified experience for viewers using ad blockers

Wikia is not accessible if you've made further modifications. Remove the custom ad blocker rule(s) and the page will load as expected.