Gustaf is a character in SaGa Frontier 2. He is a taciturn fighter who joins Ginny Knights' party. He never discloses who he really is; the son of Phillipe III. This makes Gustaf the designated heir to the throne of Finney. However, the young prince prefers to live a life of adventure. He is Gustave XIII's rightful successor but also a hero in pursuit of the Egg.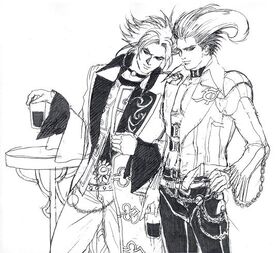 Scenario History
Starting Equipment
Trivia
Gustaf is the only person who can feasibly learn the spell "Soul Hymn". Even so, there is still only a 2% chance you will learn it per battle against high level enemies.
Ad blocker interference detected!
Wikia is a free-to-use site that makes money from advertising. We have a modified experience for viewers using ad blockers

Wikia is not accessible if you've made further modifications. Remove the custom ad blocker rule(s) and the page will load as expected.