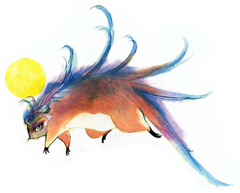 Cotton is a monster in SaGa Frontier who is an agent of IRPO.
He is encountered in the Bio Research Lab in Shrike. He had been captured during a mission to track down interregional bandits. The party rescues him from some scientists.
His starting form is a Tidi, a furry little monster with a long tail.
Trivia
Gallery
Ad blocker interference detected!
Wikia is a free-to-use site that makes money from advertising. We have a modified experience for viewers using ad blockers

Wikia is not accessible if you've made further modifications. Remove the custom ad blocker rule(s) and the page will load as expected.