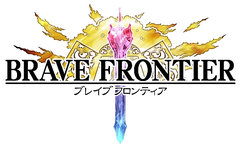 Brave Frontier (ブレイブフロンティア Bureibu Furontia?) is a Japanese mobile role-playing game developed and published by A-Lim, originally for Apple's iOS and later for Android and Kindle Fire. It was first released in Japan by A-Lim on July 3, 2013, and later released worldwide by Gumi Asia on December 13, 2013. It features characters from the SaGa series in a crossover promotion with Emperors SaGa. The game plays similar to Square Enix's own Valkyrie Profile.
Characters from SaGa
Ad blocker interference detected!
Wikia is a free-to-use site that makes money from advertising. We have a modified experience for viewers using ad blockers

Wikia is not accessible if you've made further modifications. Remove the custom ad blocker rule(s) and the page will load as expected.